Ramis Health & Fitness is a private and professional training studio established in 2005 by Cristian Ramis; a health, fitness and lifestyle coach with many years experience.
Cris provides quality training and expert advice to clients in one-to-one or small group sessions to promote positive health, fitness and lifestyle choices.
Cris utilises a holistic approach to health and training by addressing mindset, exercise, nutrition, posture, flexibility, recovery and stress management, and his fully-equipped facility provides a safe environment for effective and challenging workouts.
Cris can help you:
› Be healthier and fitter
› Lose body fat
› Be stronger and more muscular
› Have more energy
› Handle stress more easily
› Perform better at your chosen sport 
› Address and overcome mental blocks to success
"Exercise is an investment in your health and life, as well as a means of looking
and feeling better."
Cris Ramis
Ramis Health & Fitness is a member of the Organisation for Responsible Businesses
Ramis Health & Fitness is a member of REPs, an independent public Register recognising the qualifications and expertise of health-enhancing exercise instructors in the UK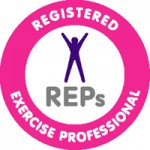 Contact me NOW and claim a COMPLIMENTARY 1-hour consultation
to find out how YOU can begin to permanently and positively
TRANSFORM your BODY, HEALTH and LIFE.